I have loved Weleda products for a long time – and there is much to love about them!  Weleda was founded by Rudolph Steiner, the humanitarian and philosopher who also developed biodynamic farming and anthroposophical medicine.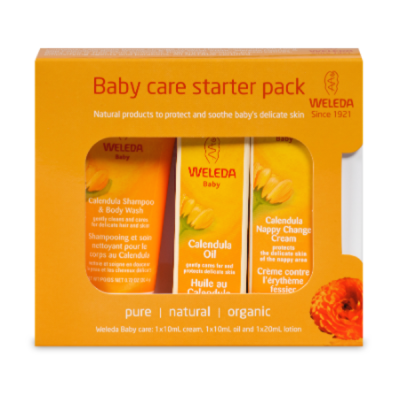 The Weleda Mother & Baby range helps to care for your baby with "the best ingredients that nature can provide".
I am so excited that Birth Partner now has a range of Weleda products to help you and your baby.  In fact, I am so excited that we are offering a Weleda Products Introductory Sale with 15% off all Weleda products purchased during November.  Just use the code "weleda" in the checkout to claim your discount.
We have Weleda products that can care for you in your pregnancy, and postpartum for you and baby.
Pregnancy:
Postpartum:
Baby:
As baby grows:
Weleda Discount
Just use the code "weleda" in the checkout when you place your order before the end of November, to claim a 15% discount on your Weleda products.  This is a great opportunity to stock up – and remember we offer free delivery on all orders over $100 (otherwise it is just $8 flat rate, for delivery Australia-wide delivery).
I am sure you will fall in love with Weleda just like I have.  x
Don't forget to sign up for our newsletter here, and join our growing Facebook community to stay abreast of Birth Partner's new products and special offers, as well as great information about pregnancy, birth and baby.