Birth Partner has sold Baby Beehinds wool nappy covers some some time now, and wool nappy covers are consistently the nappy covers asked for and bought by practiced cloth nappy users, and those in the know.  In fact, Baby Beehinds calls them the ultimate nappy covers.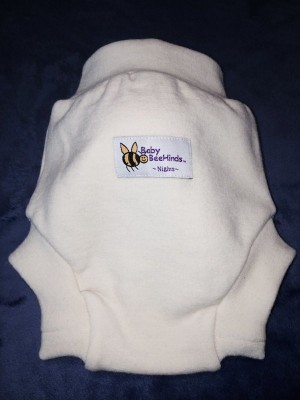 What are the benefits of using wool nappy covers?
Wool nappy covers are amazing at keeping baby dry.  Wool can absorb up to 30% of its own weight before it feels wet.  It will hold on to that wetness, so you won't feel the wetness on the outside of the cover.  Lots of cloth nappy families love using wool covers, particularly at night for this reason alone.
Wool retains warmth, even when it is wet.  Unlike other fabrics, when the will fibres get wet, the material stays warm, so baby doesn't get cold, even in winter.
Wool is an insulator – it is warm in winter and cool in summer.  This makes it the perfect year-round cover
Wool can help prevent nappy rash.  It is highly breathable, as well as absorbent.  This magical combination is what will keep baby happy.
Wool is hypoallergenic, and thanks to the lanolin it contains, it is anti-bacterial.
Wool is naturally flame resistant, it tends to smoulder rather than catch on fire.
And here's the clincher (well, for me, anyway!) – you only need to wash wool nappy covers every few uses.  usually, you can just take the wool nappy cover off and air it out between uses.  It actually doesn't need washing unless it smells of urine after the airing.  This helps maintain its lanolin.  You do need to maintain the lanolin every so often, but I will put the information for that in another blog post.
Need Advice?
You can shop now for Baby Beehinds wool nappy covers, or you are welcome to email Nicole at nicole@birthpartner.com.au or call on 02 9522 6222 or 0402 405 889 to discuss any other requirements or requests you may have to make your life with baby easier.  Birth Partner looks forward to helping you.
Add your name to our mailing list to receive information, articles, and specials, all related to pregnancy, birth and baby.