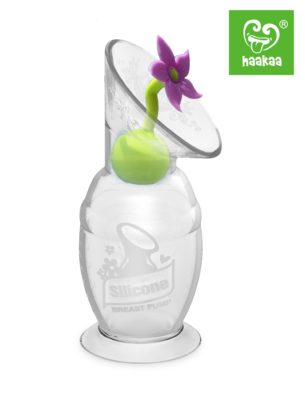 We recently found this amazing silicone breast pump, and knew we just had to get it for you!
This has to be the easiest and most flexible way to express milk – you just attach the breast pump to your breast, and let the natural suction do its thing.  Easy to attach to the breast you baby isn't feeding from to collect any letdown – no more wasted breastmilk!
Made from 100% food grade silicone, it is eco-friendly and safe for mum, bub and the environment.
It will easily fit into any handbag or baby bag, and is super easy to clean.
And the stoppers are just the cutest – look at those beautiful flower designs!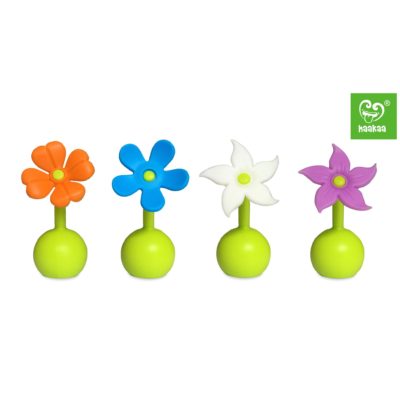 The Haakaa Silicone Breast Pumps are patented designs, and come in 3 different sizes – the original 90ml, and the 100ml and a 150ml which both come with a suction base to help avoid spillage.  You can also buy them as part of a new mum starter pack and a new mum premium pack.  All products are available now from Birth Partner.
Here's a little video to show you more of how the silicone breast pumps work…
We also have some silicone freezer trays to store your breast milk, and some nipple shields and inverted nipple correctors.  Or use a Pumpease pumping bra to pump hands free!
Like all our products, the Haakaa Silicone Breast Pumps are available to purchase online using your Visa or MasterCard or Paypal account, or if you need one now and want to pay later, choose Afterpay.
Don't forget to sign up for our newsletter here, and join our growing Facebook community to stay abreast of Birth Partner's new products and special offers, as well as great information about pregnancy, birth and baby.