In my internet travels, I have found some beautiful nursery ideas using the Bednest bedside co-sleeping bassinet.  I thought I might collect a few and share them with you here.
One of the many things I love about the Bednest is that there are so many ways to use it – tilted, as a standalone bassinet, a moses basket, or as a bedside bassinet for co-sleeping.  As with everything else baby, you just need to figure out what works best for you.
Here at Birth Partner, we try to be as flexible for you, with the Bednest available for purchase, or to hire, from 1 month to 6 months.  You even have the option to hire a brand new one.  Just let us know what you need, and we always do our very best to accommodate.
Once you have your own Bednest, you may like to use one of these stylish ideas in your own home:
I love a bit of bunting – it is such a simple way to add a bit of pizzazz and colour: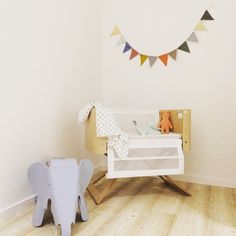 Wallpaper is making a comeback, and I love the simplicity of this.  For me,  brings to mind happy summer childhood days, trying to eat my ice cream before it melted – or worse, dropped on the ground!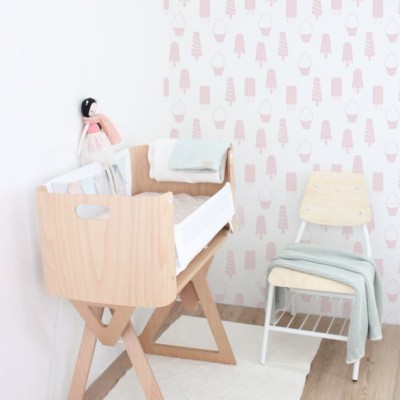 Here's the Bednest used bedside, rather than as a standalone bassinet.  I like the texture of the bricks as the backdrop to this comfy sleep space.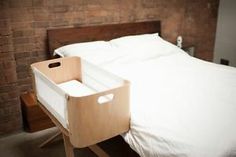 When I wait for my babies to arrive earth side, I love to have their bassinets set up with cute toys, and this Bednest looks so welcoming: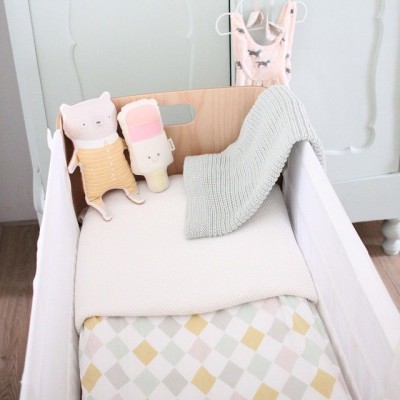 What a lovely happy space to fall asleep: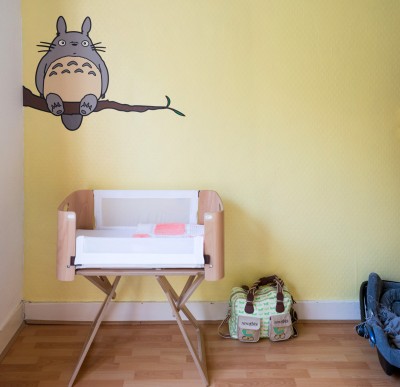 I love love love dormitory windows, and look at the way the sunlight is showcasing the Bednest here, just beautiful!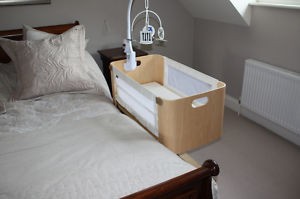 More cute toys, and the use of the branch is great.  I wonder if they have a mobile hanging from it?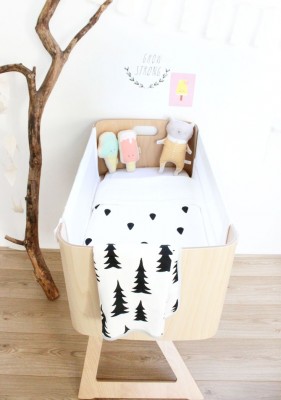 Want, want, want!  How lovely is this?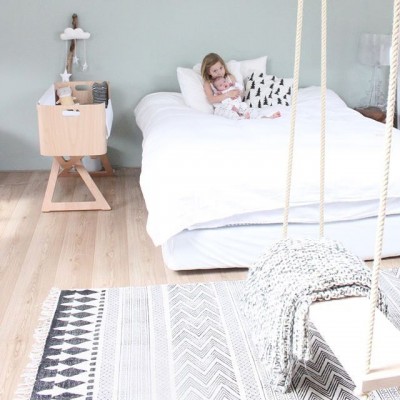 Now that you have some ideas fresh in your mind, you can go ahead and  buy the Bednest bassinet.  Alternatively, we have our very popular option to hire the Bednest, or our Bednest Deluxe Hire option, where you can hire a brand new Bednest.
If you don't have the money available right now, or want to be very clever with your baby investments, you can now take advantage of our Afterpay payment plan where you buy now and pay later, in 4 fortnightly repayments – just select the Afterpay option in the checkout.  This payment option is available on any of our purchase or hire options.
Unfortunately, I only hire and sell the Bednest, I don't get to use it in my home, so I would love to see your pics of how you have it set up and used.  Please feel free to share.  You can email me at nicole@birthpartner.com.au, use our Facebook page, or direct me to your Pinterest pics if you have any on their.  I'd love to see them!
Don't forget to sign up for our newsletter here, and join our growing Facebook community to stay abreast of Birth Partner's new products and special offers, as well as great information about pregnancy, birth and baby.