The Elle TENS Plus is new to Australia, and is being touted as the ultimate labour TENS.  Why?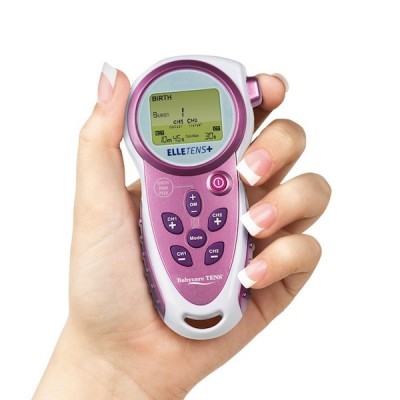 The Elle TENS Plus is built using the same advanced technology as the Elle TENS machine, which has been available for many years.  It is purpose-built for labour, with everything pre-set and a built-in Boost Button.  But the Elle TENS Plus has some extra features which make it not only an essential for your labour bag, but something you will want to use again and again.
Elle TENS Plus is a 3-in-1 TENS Machine
The Elle TENS Plus is a 3-in-1 TENS machine.  It can operate in three different modes according to what you need at the time:
Birth mode – as a maternity TENS for use during labour and childbirth
General Pain Mode – it can be used for a range of chronic and acute pain conditions, like back pain, shoulder pain, arthritis, sciatica, sports injuries, period pain and post-operative pain.  This may help you as a breastfeeding mum, but it may also help if anyone in the household develops back pain or a sports injury or pain conditions.
Pelvic Mode – as a pelvic floor toner
Elle TENS Plus in Birth Mode
Unlike other labour TENS machines, the Boost Button in the Elle TENS Plus is built-in.  This makes it easy to change the TENS sensation when you feel your contraction coming.   This feature has long been a favourite feature of mums using the Elle TENS.  It also has the Opti-Max button, like the Elle TENS, which can be used when you really need it towards the end of your labour.  However, the Elle TENS Plus offers another feature which is even better.
I have often had people comment that the TENS units need a contraction timer.  Well, the Elle TENS has just that.  A contraction timer.  Built in.  So your partner can focus on you, rather than the clock.  Thank you, Elle TENS Plus!
Elle TENS Plus in General Pain Mode
Anyone can use the Elle TENS Plus in its General Pain Mode, so next time someone comes home with a sports injury or sore back, or aching knee, pop your Elle TENS Plus on to help.  The Elle TENS Plus has 4 modes to help treat your pain, so you can find the one that works best for you and your condition.  Using the TENS for as little as 30 minutes may help you to achieve pain relief, or you may wish to use it for longer.  In most cases, you can still be active and moving around, you could use it at work, or while making dinner.
Elle TENS Plus in Pelvic Mode
The Pelvic Mode turns the Elle TENS Plus into a pelvic floor stimulator.  This mode is designed to be used by women of all ages to help strengthen pelvic floor muscles and treat incontinence, which is suffered by one in three women during their lifetimes.
Stimulation of any muscle helps to strengthen it, and your pelvic floor muscles are no exception.  Depending on your type of incontinence, you may start to see results from the pelvic floor stimulator in as little as 14 days.  The Elle TENS Plus can help treat stress, urge  or mixed incontinence.
All this in one little TENS unit you can hold in your hand!  Drug-free, and no known side effects.  You can go to our Elle TENS Plus page for more information, or to order.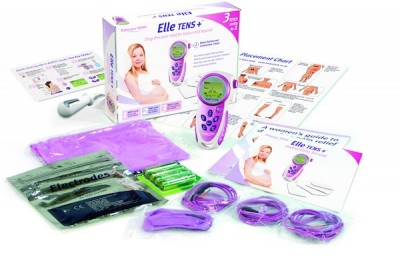 You may also be interested in our posts on TENS Machines and your Health Fund, the Best Labour TENS Machine or Why Should I Hire a Labour TENS Machine?  As always, please contact us if you have any questions, we look forward to supporting you for your birth and with your baby.
Don't forget to sign up for our newsletter here, and join our growing Facebook community to stay abreast of Birth Partner's new products and special offers, as well as great information about pregnancy, birth and baby.