The European-designed Bednest co-sleeping bassinet is one of our favourite products, and we are often asked by new parents, getting ready for baby, "where can I buy sheets that fit the Bednest?"
We have both the Bednest and a selection of sheets that fit it available right here at Birth Partner.  Buying both together makes sense, as they can be sent together, saving on delivery fees.
Bednest Sheets are Available Now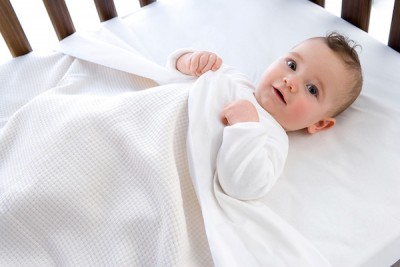 Deliciously soft sheets from Little Bamboo can be bought as either a single bassinet fitted sheet, or a bassinet sheet set (flat sheet, fitted sheet and pillowcase).  Made from a bamboo and cotton blend, they have that rare blend of function, quality and affordability.  They are beautifully soft and silk-like, and more breathable than cotton.  This amazing blend is warmer in winter and cooler in summer.
Olli Ella Sheets for the Bednest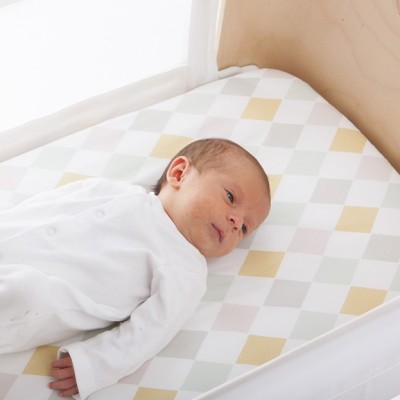 We have recently added the oh-so-stylish Olli Ella sheets for the Bednest to our store.  These come in 100% organic cotton, in a choice of two designs.  They have been designed specifically for using with the Bednest, and are tinted with natural, water-based inks. We know you will love them as much as we do.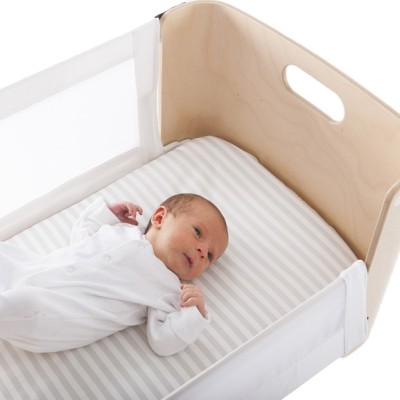 Above is a picture of an alternative design by Olli Ella, in a stripe.
Order your Bednest and Sheets Together
Birth Partner currently has the Bednest on special, so may be able to buy your Bednest co-sleeping bassinet and Bednest sheets for your bub for the same price you would spend elsewhere for just the Bednest.  We also have a range of baby blankets available which can be paired beautifully with your Bednest sheets, just have a look through our Sleep Store for the possibilities.
Buy your Bednest and Sheets now, and Pay Later
If you want to start setting up the nursery now, you could buy now and pay later, by selecting Afterpay in the checkout.  We will send your order now, and you can pay for it in 4 instalments over the next few weeks.  No fees, interest or charges to you.
More reading
You may also be interested in some of these posts:
Don't forget to sign up for our newsletter here, and join our growing Facebook community to stay abreast of Birth Partner's new products and special offers, as well as great information about pregnancy, birth and baby.